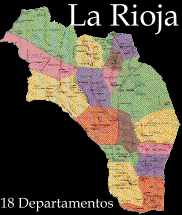 History of the Rioja, Argentina.

When mediating century XVI already was well-known, by the Spanish conquerors, the Argentine northwest. In his afén to find wealth, crossed great distances. When the Spaniards initiated the colonization of the territories that today occupy the province of the Rioja, they existed native pertaining to three different towns that they occupied different zones.
• the OLONGASTAS, located in the Level ones
• the Capayanes occupied the mountainous zone included/understood between the limit with Catamarca on the Colorado river and the neighborhoods of theJachal-Zanjo'n river, in San Juan, including the Mountain range of the andes, to the west, until cords of Velasco, where they were mixed with the Diaguitas.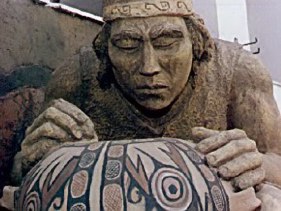 DIAGUITA:
Of medium stature, they used clothes woven with wools of guanacos, vicunas, alpacas and flames. The agriculture and the pasturing of flames practiced intensely.
Although they were més numerous much that the Olongastas a répida diminution as a result of the continuous rises and wars against the conquerors underwent.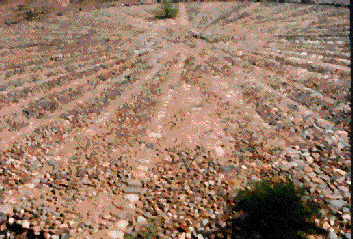 - the Diaguitas, or Cacanos, representative exponents of the pre-Columbian culture were més. También was called Calchaquies, but éstos in fact they were a part of the diaguitas that took that name from a cacique (head) Calchaquí, who waged the war to the Spaniards during long time.
Targets, stops and fornidos, were remarkable agriculturists and potters. También gold deposits of and silver were dedicated to the operation of, which still woke up més the greed of the conqueror.
In 1591, Juan Ramirez de Velasco considered these three towns in 32. 000 souls, which indicates that ésta zone was then one of més populated with the country. During the Spanish domination one took place the gradual disappearance of these native groups and recién in 1855, that is two centuries and means después of the foundation of the City of All the Saints of the New Rioja, was possible to be counted on a greater number of inhabitants, since the 1855 census threw an amount of 34. 383 inhabitants.